Webinars
Do you absorb information better when you listen to a speaker and view a presentation? You've come to the right place. Our Webinars are multimedia presentations on marketing technology topics presented by the leading vendors in the field. Available live and on-demand for your convenience. Always free of charge.
Featured Webinars
Speakers:
Ashley Berman Hale, VP of Professional Services, DeepcrawlAlex Schaefer, Chief Customer Officer, Deepcrawl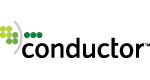 Speakers:
Michael Bruh, VP & Head of Account Success, ConductorLauren McTaggart, Director of Customer Success, Conductor
Speakers:
Eric Hatzenbuhler, Senior Digital Marketing Manager, MNTN
Get the daily newsletter search marketers rely on.
---